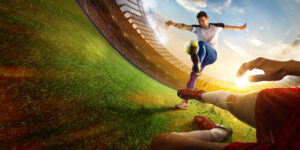 Newcastle Joins the Battle to Acquire Giovani
The latest reports from Newcastle United have revealed that the club is also aiming to sign Giovani, who is considered a wonderkid in the football industry at the moment.
Many other clubs have eyed the signing of Giovani and now, Newcastle is also in the same league as others. The club is determined to battle against the rest of the clubs who want to sign Giovani.
However, acquiring Giovani is not going to be an easy task for the club. The club will need to arrange a bid of at least £50 million in order to sign him up. The 18-year-old attacker from Palmeiras is in high demand from clubs such as Bayer Leverkusen and Ajax.
Arsenal Loans out Arthur Okonkwo
Arsenal has reportedly loaned out Arthur Okonkwo. The English football club has loaned the goalkeeper to Crewe Alexandra where he will be playing for an entire season.
Marseille to Sign Alexis Sanchez
The latest reports from Marseille revealed that the club is in talks with Inter Milan for the transfer of Alexis Sanchez. If the talks are successful, it will be a shock transfer.
Leicester Wants Odysseas Vlachodimos
Leicester City is now targeting Odysseas Vlachodimos, a Greek goalkeeper who is currently playing for Benfica. The club is aiming to acquire the player for a direct transfer. By bringing in Odysseas Vlachodimos, Leicester City is aiming to replace Kasper Schmeichel.
Diego Costa Receives an Offer
The latest reports suggest that Rayo Vallecano has offered a contract to Diego Costa. The club is trying to get their hands on the player and bring him back on the professional football field.
Chelsea is ready to sign Tyler Dibling
Tyler Dibling has become an attractive player for Chelsea and the club wants him to join their team. Southampton, the club where Dibling currently has a contract wants £1.5 million for the player.
Given the amount of interest Chelsea has in the player, it is being expected that the club will pay £1.5 million to acquire the England U17 international player.
Euros Cup to Reward Each England Lioness with £55,000
It has been made official that each player in the England National Football Team for Women will get £55,000 each. The condition is that the team has to bring in the Euros title. The £55,000 each prize will be given to the players as a bonus.
Jurgen Klopp Plans a Friendly
Jurgen Klopp, the manager of Liverpool has complained that the pre-season arranged by Liverpool is too short. He is not happy with it at all and has decided that they will go for friendly matches. Once the Premier League is complete with Fulham, they will be going for the friendly matches.